After a little chill on the beach and a few cocktails and beers to boot, we decided to head straight for dinner in Japan's largest China town, which was only about 15-minutes cab ride from the shore. Now, a few people had told us to head to Chinatown at least once during our trip to Yokohama and we quickly realised why there was such a fuss. It was pretty huge and had a massive selection of Chinese restaurants that was almost overwhelming.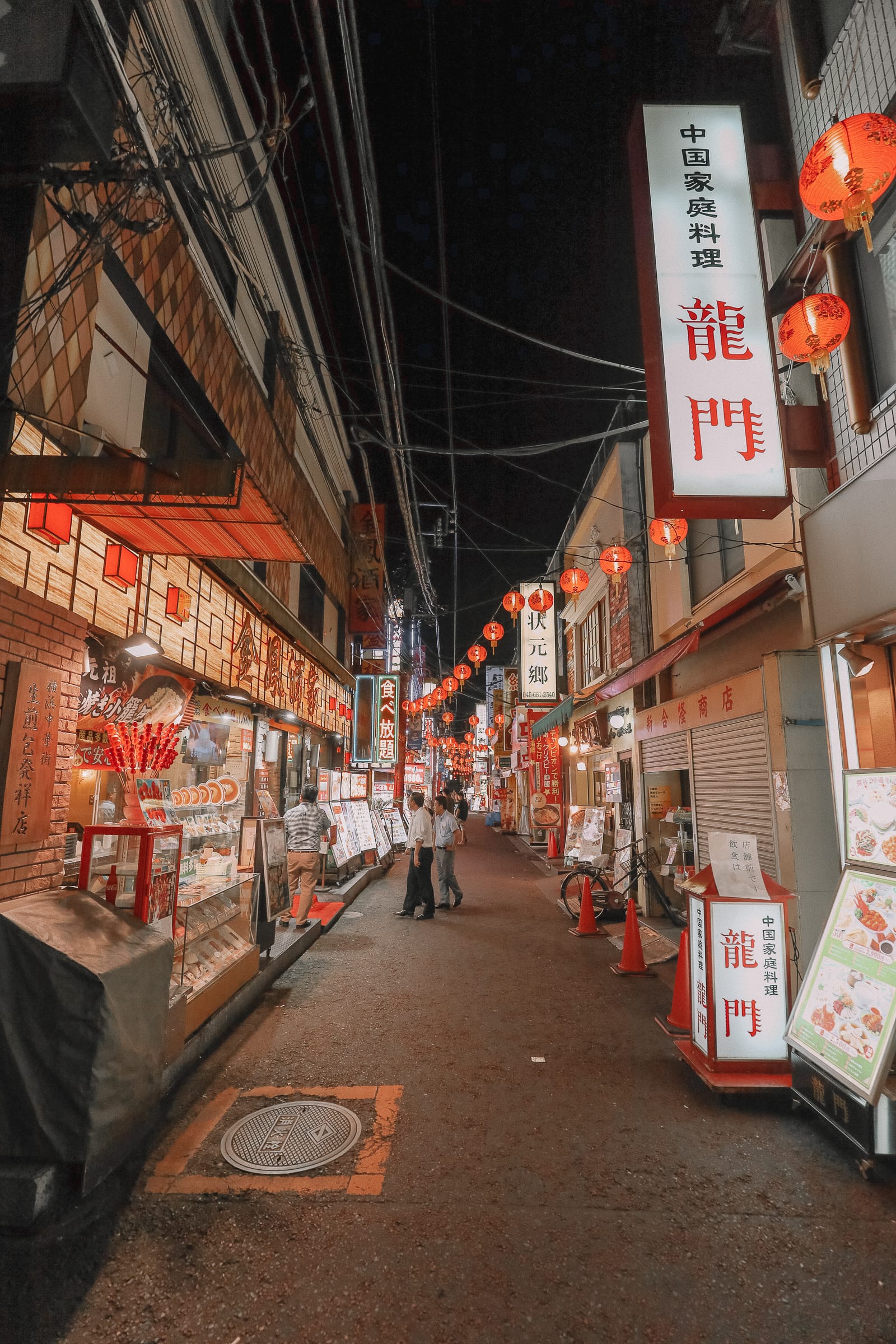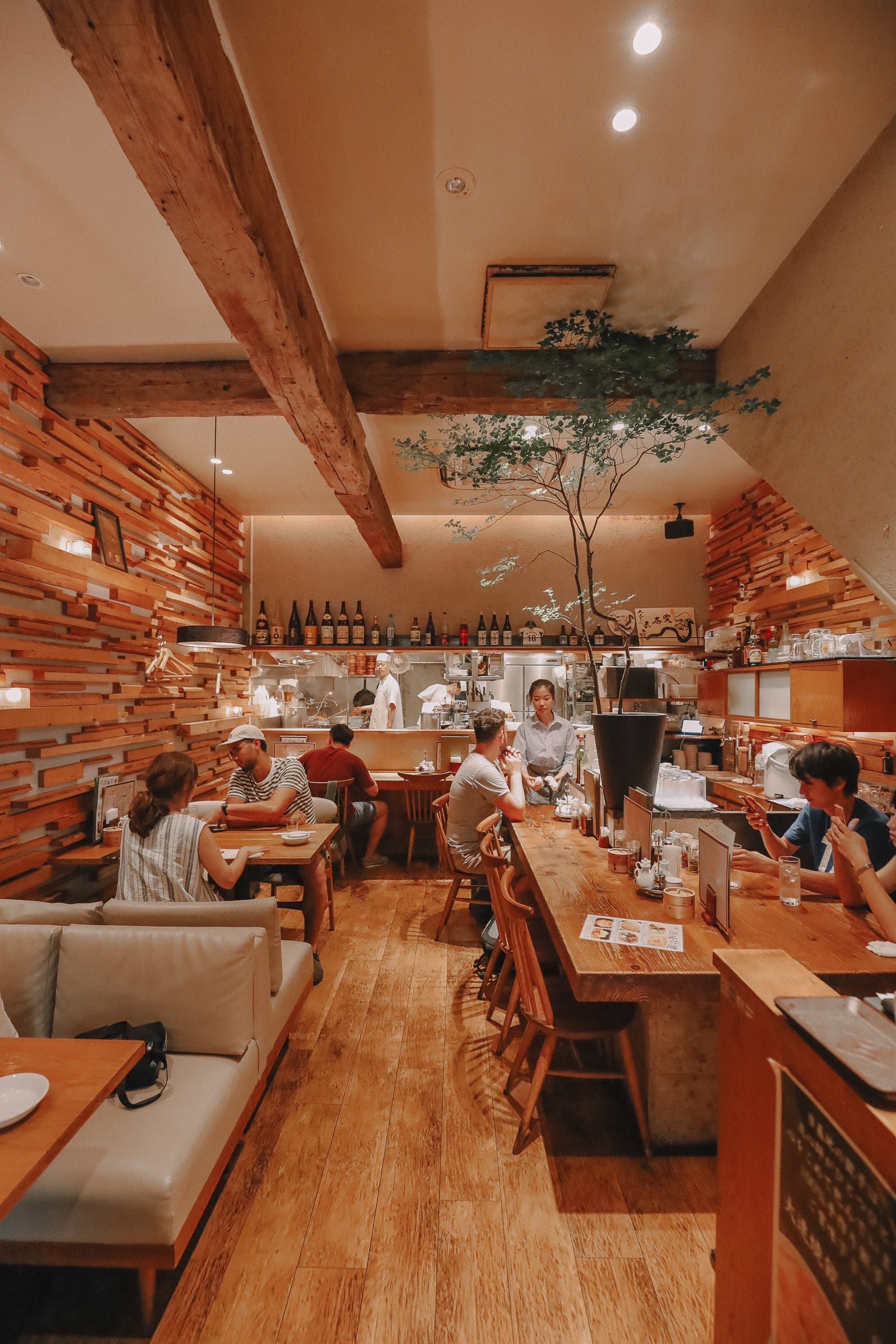 Of course, we order lots of pan-fried gyoza, noodles, rice and meats, which almost had us falling out of our chairs. It was so much food (but totally worth it).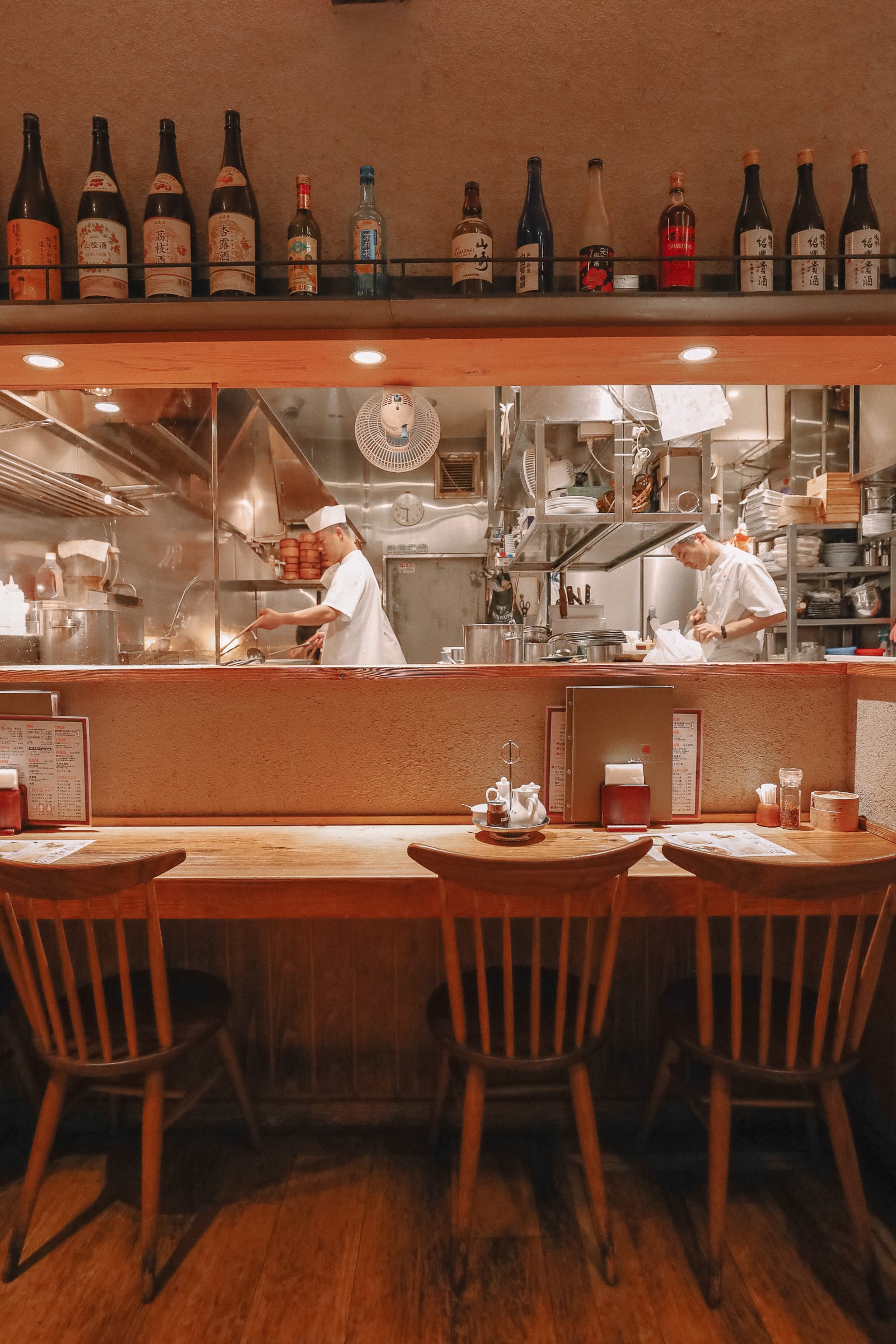 Then Yaya remembered something, he'd heard about Miyakobashi Shotengai Street that was apparently filled with tiny little bars and a charm all of its own.
Of course, this sounded so cool so rather than take a taxi back to the hotel, we made a pit stop at Miyakobashi Shotengai for the last few drinks.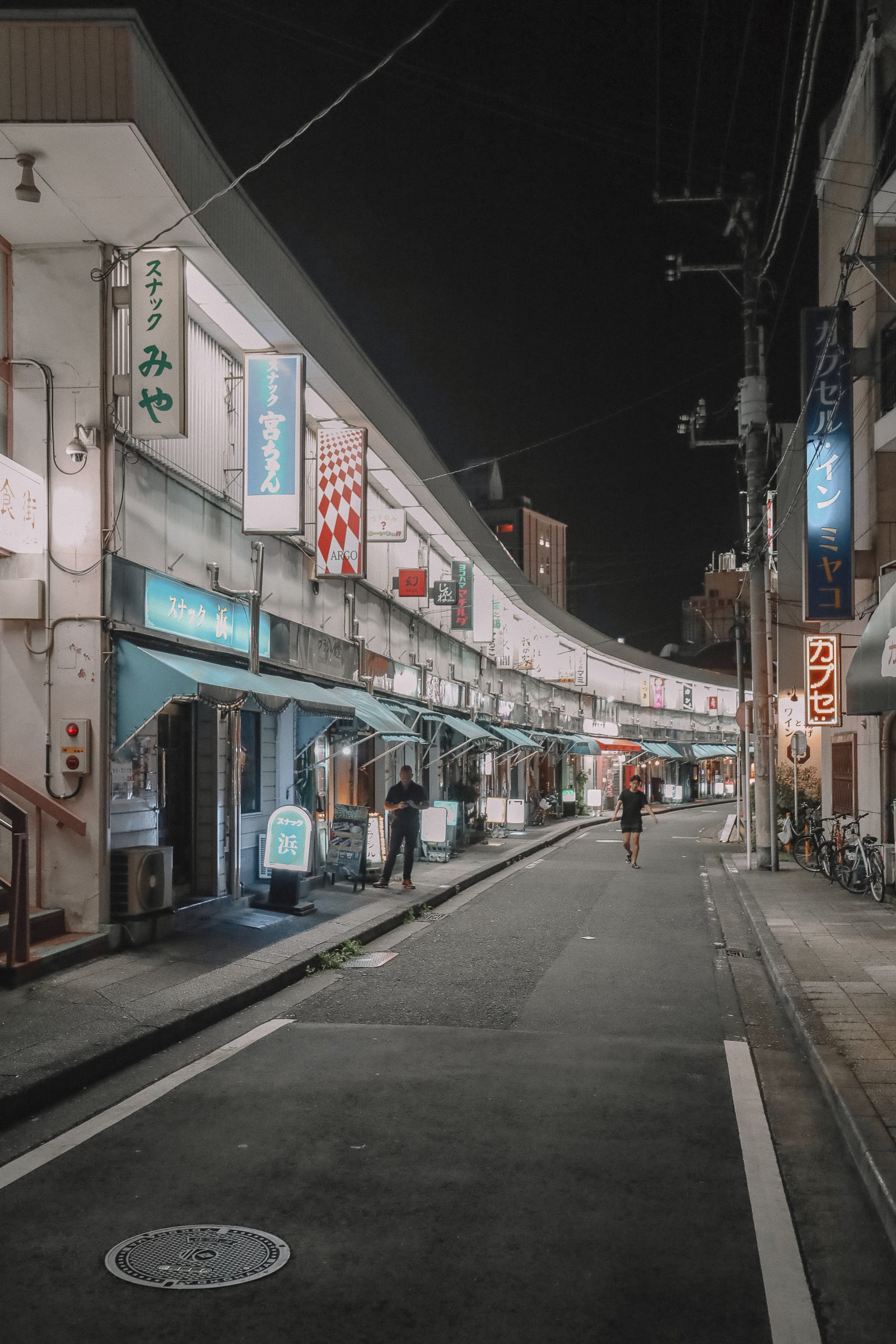 Now, the street itself gets pretty busy on weekends, and we visited on a weekday. To be honest, this worked nicely in our favour as there was then plenty of places to pick.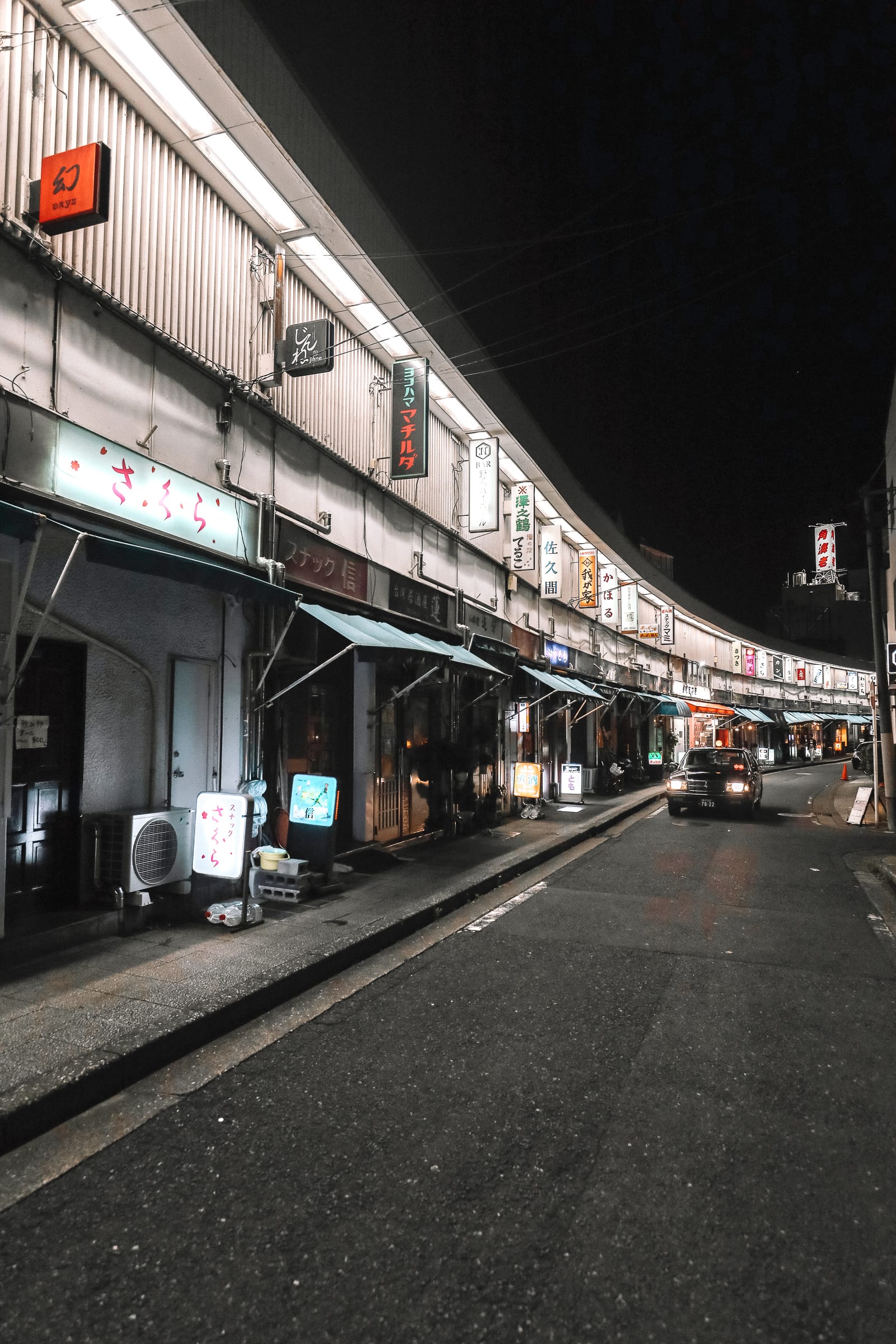 Though, one word of advice, some bars only allow Japanese clientele inside and so don't be offended if you're refused entry. It's said with a smile and apparently nothing personal, they just like to keep some of the bars saved for locals that visit. Plus, if you fancy heading to some other areas with bars, think about visiting the Noge district and Yoshida Machi. They're great places to spend an evening but thankfully we'd found our bar of choice.
After popping our heads into a few, we found one lovely gem that really took our fancy. It was a classic wine bar with about six seats and a tiny little bar. It was all so kitsch and totally worth a little nightcap before our day of exploring downtown Yokohama drew to a close.