One of the many joys of staying in the Fairmont Chateau Lake Louise is that they've got a fair few options here to help you make the most of the beauty that is Banff National Park at your convenience. Like you can decide you don't wanna travel far and just stick around Lake Louise or you can head even further.
Having done a fair bit of what I'd wanted to around here, there was one place I knew we hadn't gotten the chance to visit which I had wanted to for years and said-place was Johnston Canyon.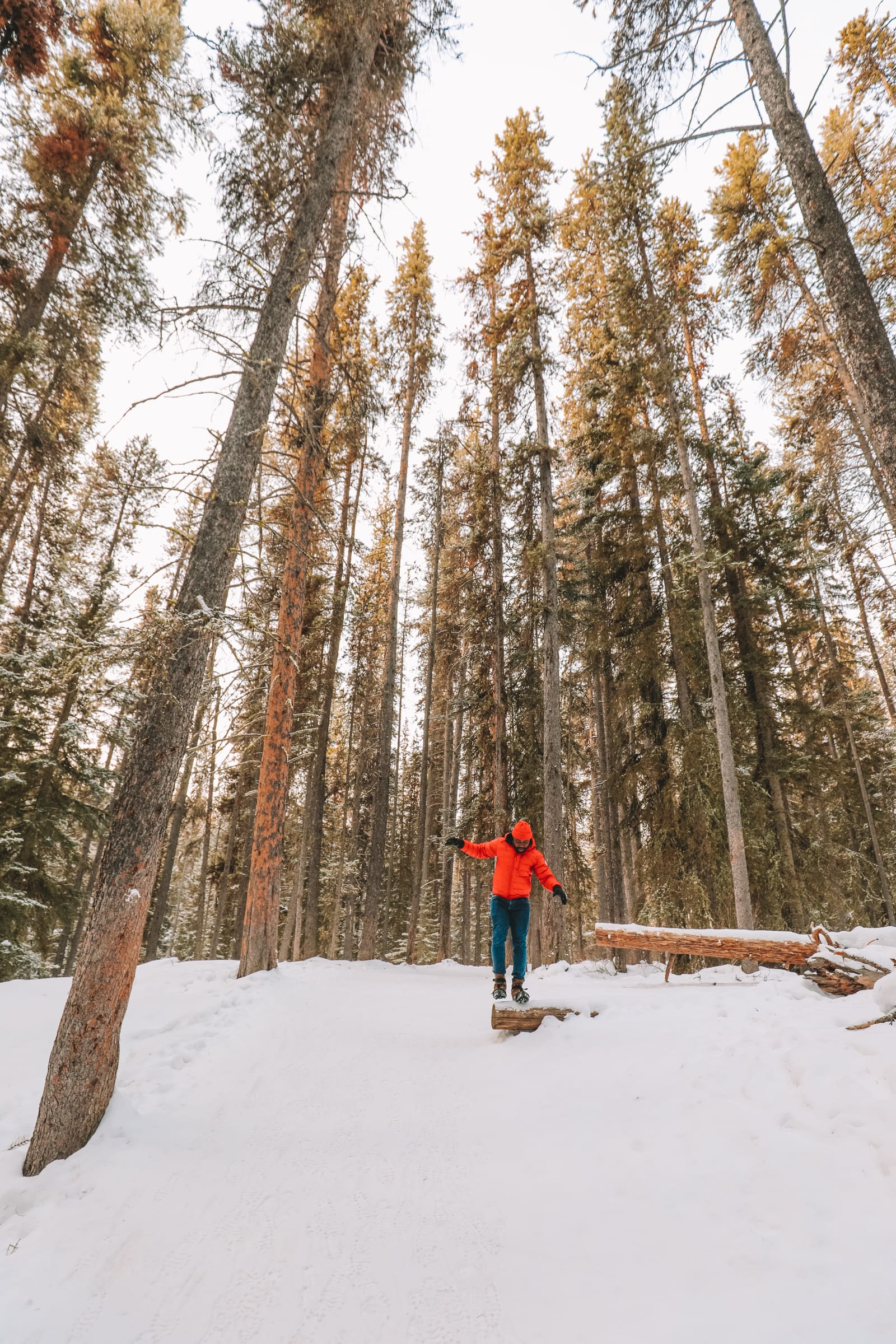 Like I said though, the Fairmont makes it really easy to do stuff like this so, we booked in with them and after a rather magnificent breakfast (seriously, breakfast here is worth making that extra time for – this is one you probably don't wanna rush through), we got picked up by our driver for the morning to head over to Johnston Canyon.
I was a bit wary of the walk here – see, as much as I wanted to experience Johnston Canyon, I wasn't overly keen on a strenuous uphill climb.
Thankfully, this hike here is fairly easy and the uphill section don't last long at all.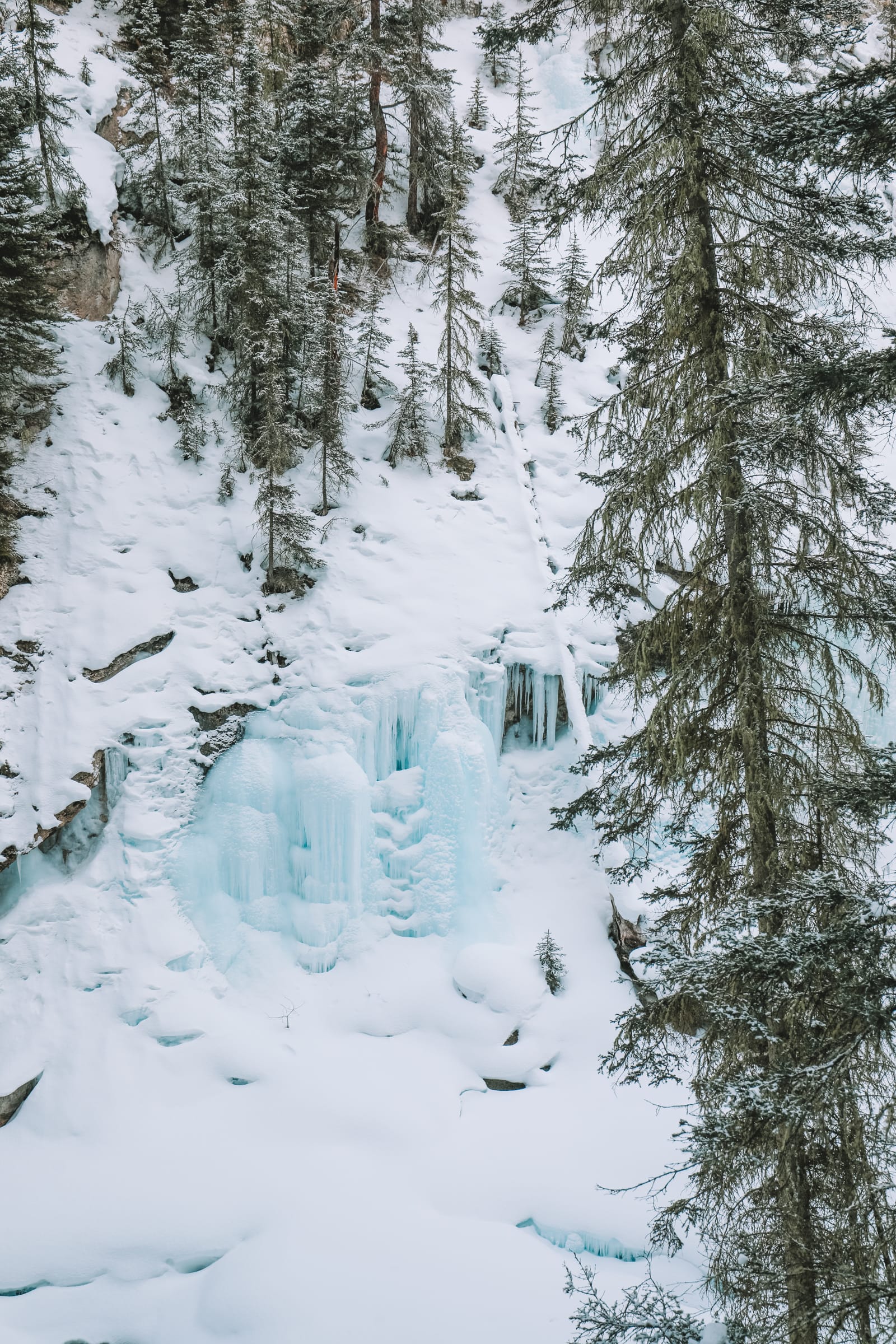 From the get-go, you're surrounded by amazing sights. It's absolutely gorgeous here.
And that's even before you get to Lower Falls.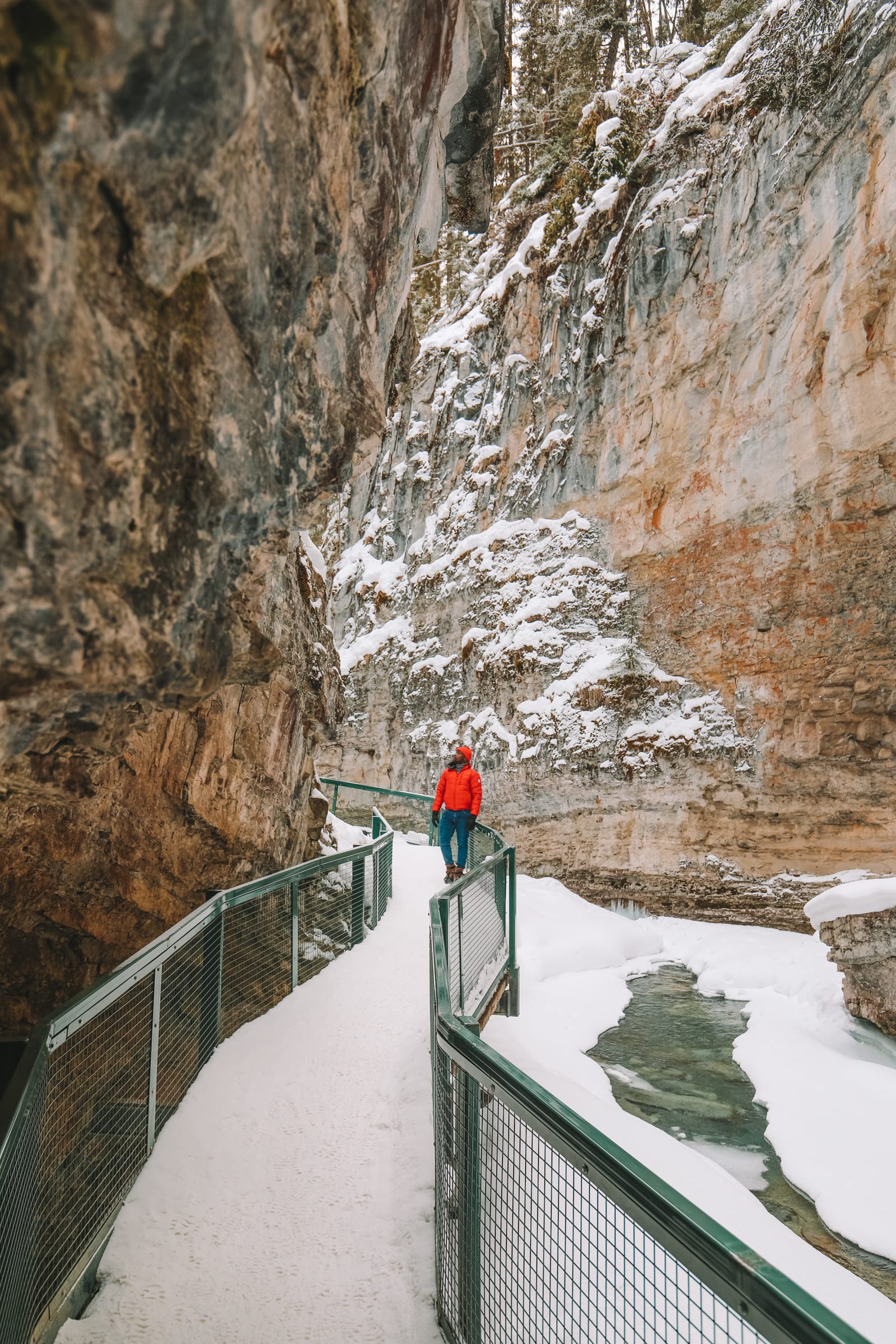 Lower falls is absolutely gorgeous to see from the bridge (how the water's still rushing through and yet frozen on top I have no idea) but the best view is easily at the other side of the bridge, once you climb through the gap in the rocks.
Only a handful of people can be here at one time (it's got limited space) but it's the closest point you can get to the waterfalls on your hike through Johnston Canyon.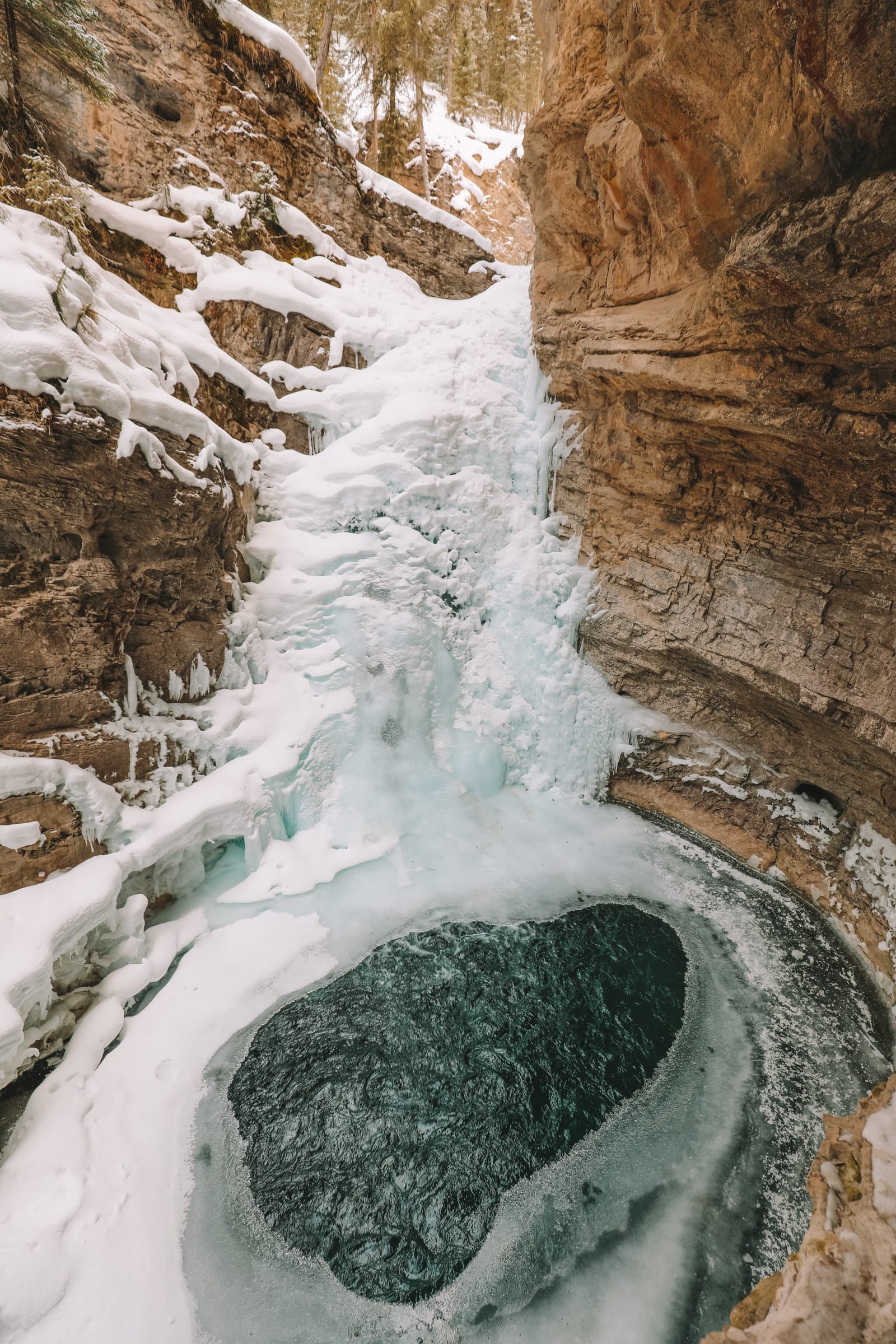 We carried on through the canyon, with our guide stopping every so often to set some context into different parts of this area – the wildlife, the locals, the geology…etc.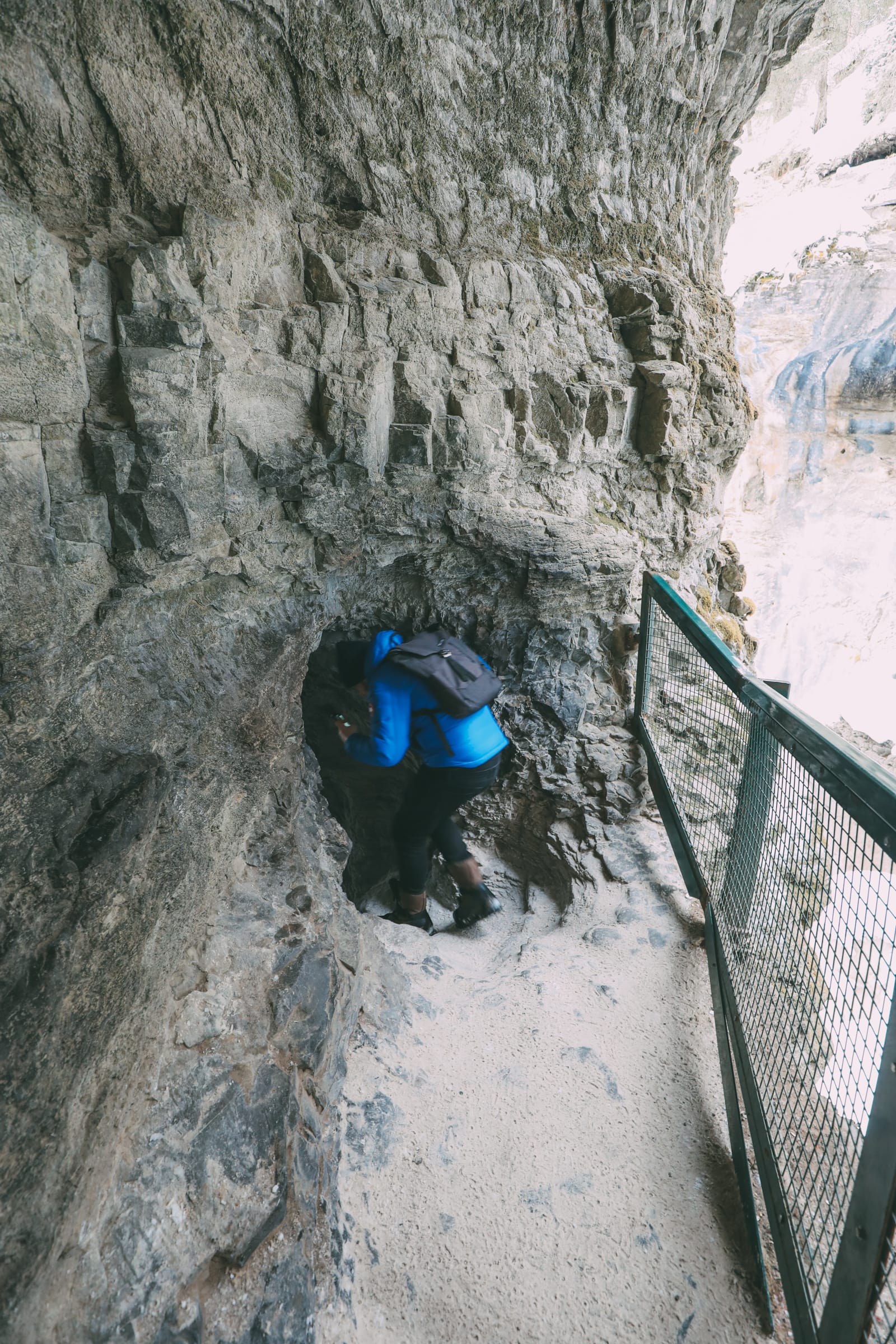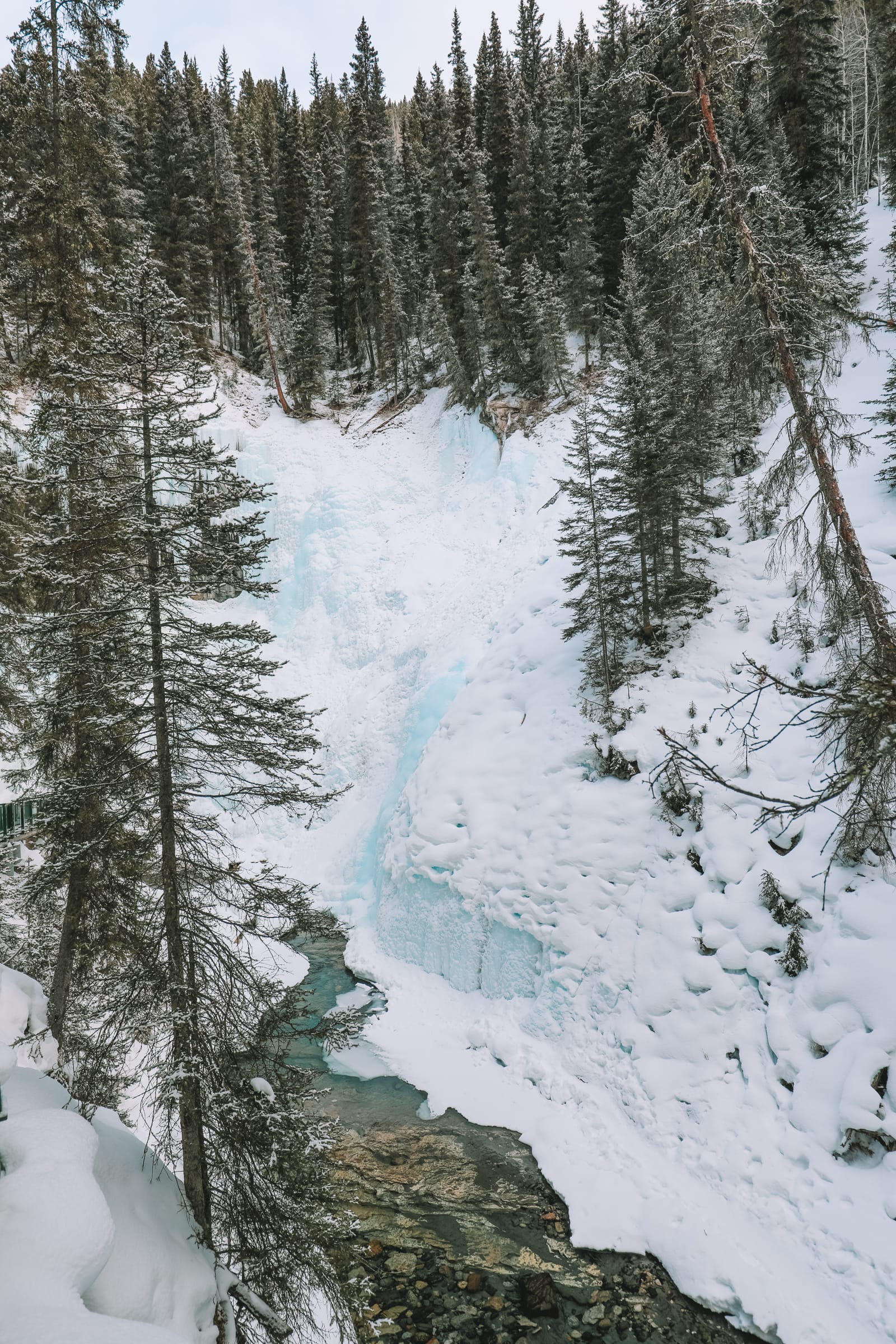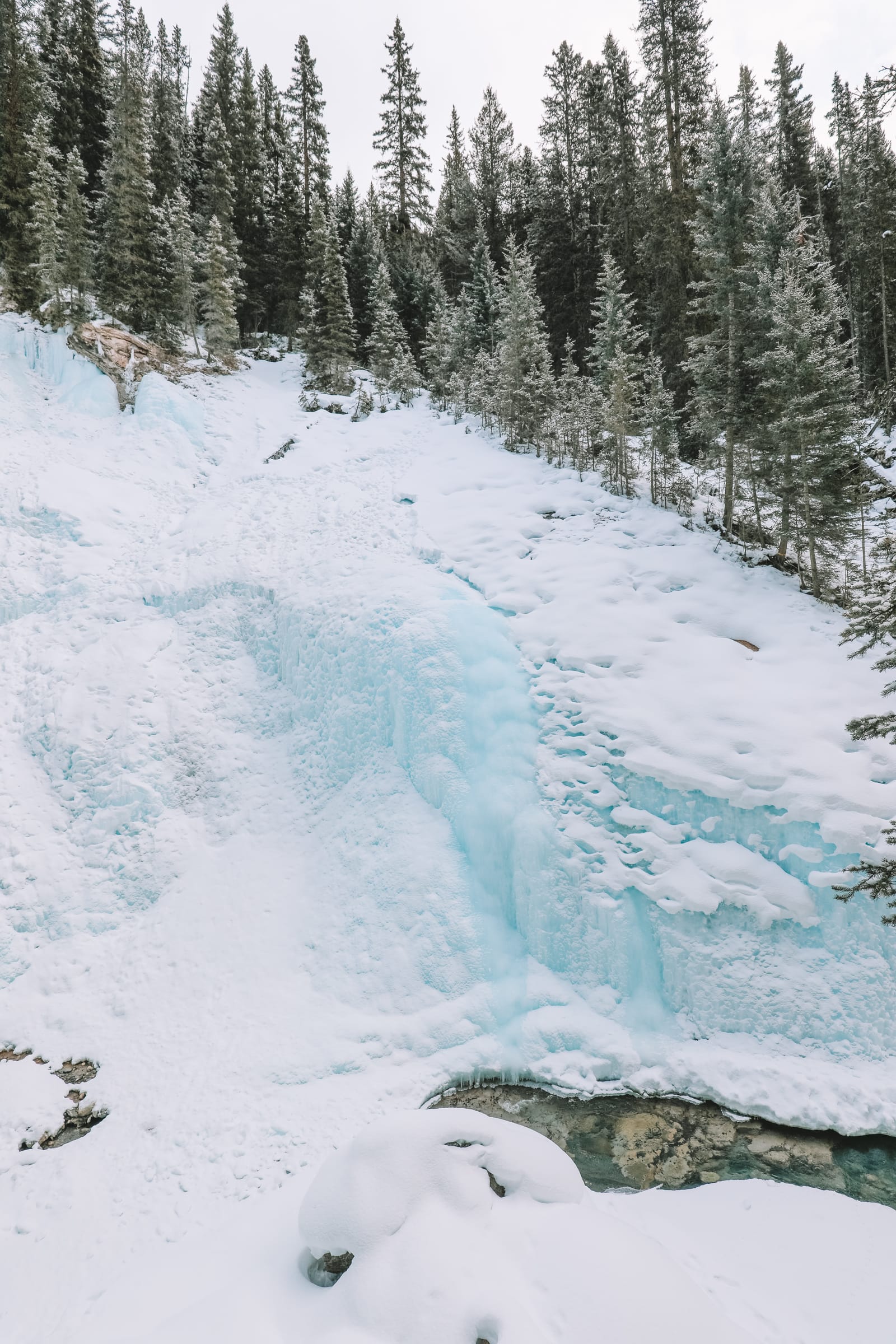 Eventually, we arrived at perhaps the most impressive part of Johnston Canyon – Upper Falls; in all its frozen glory!