Unfortunately, we live in a world that body shaming and criticism over weight and ideal silhouettes are beyond our control. People still think that it is okay to criticize everything and Internet is the perfect place to do that. This can be explained by the fact that people use Internet as a way to express their opinion about everything it gets posted. A recent example?
1. Some Twitter users posted that women over 130lbs are not allowed to wear shorts and crop tops.
That is what they posted!
Thankfully, women users on Twitter responded to that straight after posting the above, posting pictures of themselves wearing crop tops, short shorts and showing off their over 130lbs figures.
2. That girl is proud of wearing crop tops!
Florida teen claps back to those "mean" girls who posted the crop-top weight limitation.
3. Also, she even posted a photo of her scale.
That picture received over 40,000 likes and supporting comments.
4. After her, other girls started posting their over 130lbs figures sharing the message of body positivity.
This is the pretty part of Internet that we all love!
5. Quickly, it became viral and girls posted pictures of themselves in front of the mirror wearing crop tops and shorts.
As she said, she weights 145lbs and she feels great!
6. Every girl is free to wear whatever she likes no matter how much they weigh.
Another great example of a girl who stood againts the mean statement.
7. As you can see the message of body positivity was spread out on Twitter.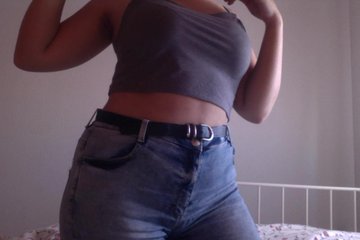 The picture a girl posted on her Twitter wall, too.
8. Girl who weighs 133lbs feels beautiful in her shors and crop top.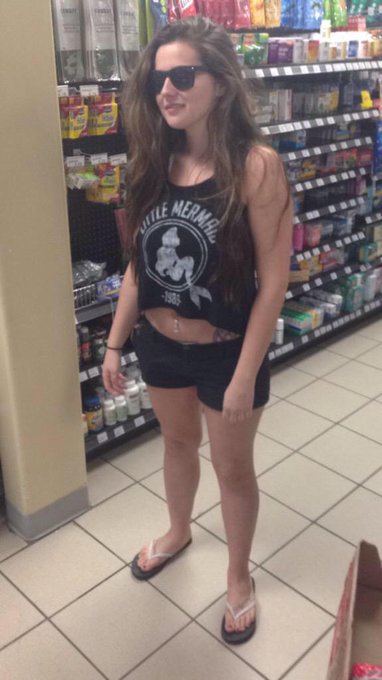 There is seriously no reason not to feel beautiful as she is pretty indeed!
Apparetly, it was more than impressive the fact that women turned the negative feeling into real action. The present incidence is a clear example of a step towards improvemnt of what is called body shaming. Body shaming is one of the hardest types of bullying and unfortunately, nowadays, media reinforcement teaches us not to love our own bodies. Bullying is never accepted, even if women pretend they joke, body shaming must stop now! Whatever body type we have, whatever makeup and hair we choose to have, no one deserves to be shamed. We must not tolerate it! Freedom of speece does not equal commenting freely about others' physical appearance. We have to empower each other!