It is a well-known fact that Kylie Jenner, the youngest sister of Kim Kardashian, has built a multi-million dollar empire off her love of make-up and overlining her lips. It was in 2015 when Kylie decided to make her lips look bigger, as she was feeling insecure about how small and thin they used to look. However, it was a surprise to her Instagram fans a picture with her natural lips. She actually uploaded a picture with her friend  Stas, and her change in the lips was noticeable!
Do you even remember how she used to look without the fillers?
1. Kylie one year before the fillers!
The difference is huge!
2. Kylie in 2016!
Can you tell if she is the same person with the above picture?
3. Kylie's first post on Instagram with her new lips.
How do you find her new lips?
At the beginning, people thought that it was not a permanent change, however, as she replied to her fans, she got rid off her lip fillers after realizing that she loves herself natural.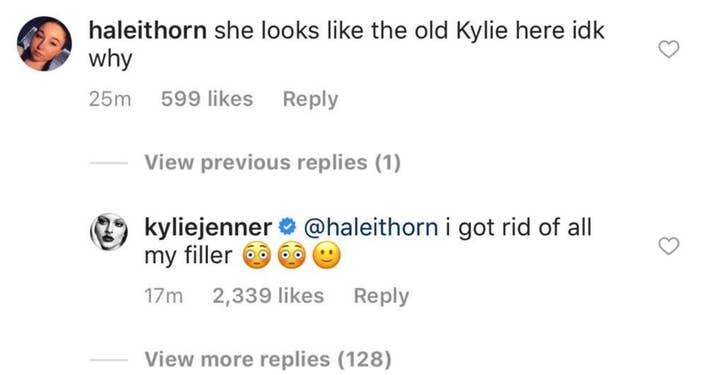 Her reply to her fan says it all!
The question, though, is how did she get rid off the fillers? Looking at her new pictures on Instagram, we can tell there is still some filler in her lips which means that she did not remove it all. Dr. Nick Milojevic told BAZAAR that she probably skipped some filler sessions. Consequently, her lips have gone down naturally.
Well done, Kylie! We love your natural look, too!